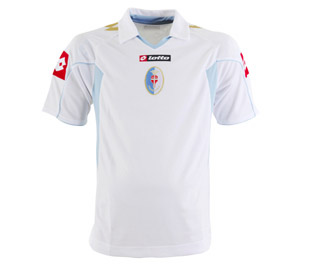 About Treviso
Over the last few years Treviso fans have experienced the highs and lows of supporting a small club. In 2005 they were promoted to Serie A for the first time in their history and despite finishing bottom, the chance to see their club mixing it with the likes of Juventus and Milan was something they probably thought they'd never see.
Unfortunately it is now something they may well never see again. Following another relegation, this time from Serie B, the club went bankrupt, were forced to re-establish themselves in 2009 and now play in the lower semi-professional leagues. The club are also famous for an anti-racism protest in 2001, when all 11 players took to the pitch with faces painted black in solidarity with one of their teammates who had suffered abuse from fans.
Club Information
Full Name : Associazione Sportiva Dilettantistica Treviso 2009
Team Colours : sky blue and white
Nicknames : biancocelesti
Stadium : Stadio Omobono Tenni, Via Ugo Foscolo, Treviso
Capacity : 9,900

Official Website : fbctreviso.it
Club Honours
No major honours
Matchday Information
The stadium is close to the centre of Treviso, and approximately 3 kilometres from the railway station. It can be reached by bus number 7.
There is a ticket office (biglietteria), at the stadium (closed lunchtimes). On matchdays ticket kiosks open an hour and a half before kick-off.
Treviso Travel and Tourism
Treviso is a convenient destination for UK travellers, thanks to budget flights from Ryanair (their Venice flights use Treviso Airport). Treviso is in the Veneto region of Italy, and is Venice's lesser-known little cousin. The town has its own network of canals, and visitors rave about their leafy, peaceful beauty.
Although half the town was bombed in the Second World War there are still plenty of attractive historical buildings to admire, including the Romanesque Duomo, the churches of San Nicoḷ and San Francesco, defensive ramparts and gates. As well as the obvious destinations of Venice (16 miles away) and Verona, the area around Treviso has many other sites of interest, such as the province of UNESCO-listed Vicenza with its famous villas by Palladio.
For more detailed information on things to do and where to stay in and around Treviso visit our sister website Italy Heaven - Treviso.