About Torino
Despite being overshadowed by their local rivals Juventus, Torino have a proud history and are one of Italy's most successful teams. Unfortunately for their many local fans most of their trophies were won back in the 1940s when they dominated the league. Tragically this era was cut short in 1949 by a plane crash which claimed the lives of the entire first team squad.
In recent years the club has spent time in Serie A and Serie B, fighting to regain their place as a heavyweight of Italian football.
Club Information
Full Name : Torino Football Club
Team Colours : claret and white
Nicknames : il toro (the bull)
Stadium : Stadio Olimpico di Torino, Turin
Capacity : 28,000

Official Website : torinofc.it
Club Honours
Serie A : 7
Coppa Italia : 5
Matchday Information
Torino, along with Juventus, moved back to their old home, the Stadio Olimpico Torino in 2006 and look like adopting it as their permanent base. The stadium is much smaller than the previous stadium, the Stadio delle Alpi and also located closer to the centre of Turin.
As well as outlets in Turin, Torino tickets can be bought online from Listicket.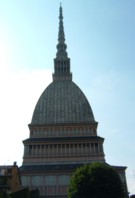 Turin Travel and Tourism
Turin is an attractive and well-off city in the north of Italy, close to the Alps. Turin (Torino) is the capital of Italy's Piemonte (Piedmont) region, in the far north-west of the country, and is famous for a curious assortment of things: including Fiat, chocolate, football and the Turin Shroud. Close to the Alps, Turin makes a good starting-point for skiing holidays; it also deserves a few days to itself as tourist destination.
Piazza Castello is the heart of tourist Turin, home to grand palaces such as Palazzo Reale, the royal palace of the Savoy dynasty, and Palazzo Madama, previously a castle, prison, barracks and senate house. Around the Piazza - and indeed throughout Turin - you will find elegant historic cafes; an important part of Turin life. Turin is also famous for being the setting for the original The Italian Job film, starring Michael Caine, and fans can enjoy themselves spotting locations from the film.
For more detailed information on things to do and where to stay in Turin visit our sister website Italy Heaven - Turin.