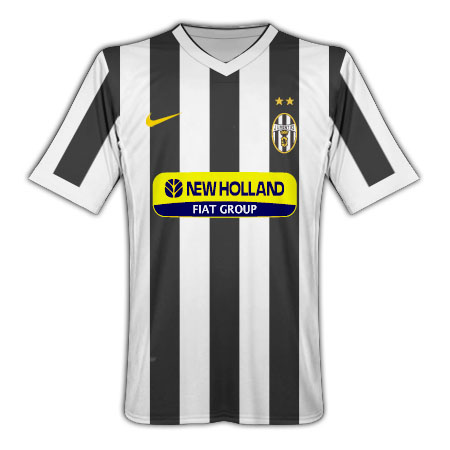 About Juventus
The powerful giants of Italian football need little introduction. The Italian equivalent of Manchester United, Juventus are the country's most successful team and more of an industry than a football team. Ironically, their following in their home area of Turin is relatively small. The majority of their fans live in other parts of Italy or abroad, and rarely make it to a match.
Despite having huge numbers of fans internationally, Juventus are probably the most disliked squad in Italy. If you don't support them, you hate them. For years fans of other clubs have argued about favouritism and bias towards the giants. Therefore, for many in Italy the match fixing scandal of 2006 came as no suprise, only confirming what they had long suspected. Stripped of their last two titles and relegated to Serie B, the club managed to hold onto enough stars to gain instant promotion and it did not take long to re-establish themselves as title contenders.
Club Information
Full Name : Juventus Football Club
Team Colours : black and white stripes
Nicknames : bianconeri, la vecchia signora (the old lady)
Stadium : Stadio Olimpico di Torino, Turin
Capacity : 28,000

Official Website : juventus.com
Club Honours
Serie A : 27
Coppa Italia : 9
UEFA Champions League / European Cup : 2
UEFA Cup : 3
UEFA Cup Winners' Cup : 1
Matchday Information
Juventus, along with Torino, moved back to their old home, the Stadio Olimpico Torino in 2006 while the Stadio delli Alpi is redeveloped. Their tempory home is much smaller than the eerie delli Alpi and also located closer to the centre of Turin.
Tickets to see Juventus matches can be bought at selected Lottomatica outlets in Turin and throughout Italy (follow the link on the official website for a list).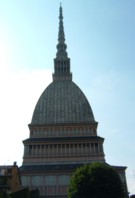 Turin Travel and Tourism
Turin is an attractive and well-off city in the north of Italy, close to the Alps. Turin (Torino) is the capital of Italy's Piemonte (Piedmont) region, in the far north-west of the country, and is famous for a curious assortment of things: including Fiat, chocolate, football and the Turin Shroud. Close to the Alps, Turin makes a good starting-point for skiing holidays; it also deserves a few days to itself as tourist destination.
Piazza Castello is the heart of tourist Turin, home to grand palaces such as Palazzo Reale, the royal palace of the Savoy dynasty, and Palazzo Madama, previously a castle, prison, barracks and senate house. Around the Piazza - and indeed throughout Turin - you will find elegant historic cafes; an important part of Turin life. Turin is also famous for being the setting for the original Italian Job film, starring Michael Caine, and fans can enjoy spotting locations from the film.
For more detailed information on things to do and where to stay in Turin visit our sister website Italy Heaven - Turin.